// Posted by Jorien on 02/03/2013 (6:54 PM)
Netflix shares your movie rental history
'We all have our cinematic guilty pleasures, right?, take the movie Mean Girls'.  Indeed, I think we do all have our movies that you keep watching even though you know you should not because the movie is intended to be for young adults, and when you're 30 it is acceptable to say that you are not a young adult anymore. So, a new law is coming out which makes it easier for Netflix and Hulu to share your viewing history. However, before going into what the implications are from this law, since when are people able to watch movies and series online? 
In 1997, a company named Netflix was founded by Marc Randolph and Reed Hastings. With the help of the internet, they were able to offer a service to rent movies online.  Instead of going to the video stores to rent them, people were able to stay at home and order them from behind their computers.  In 1999 they launched a subscription service which made it possible for people to get unlimited rentals for a monthly price. This became popular and in 2002 the company had 857,000 members.  It was a fast growing business for the company and more people joined, nowadays there are 30 million members globally. 
The last few years however, the company changed their strategy and went from being one of the largest mail-order services to a source of streaming. People are not only able to rent movies, but can also watch their shows online. Reed Hastings made use of the internet in a way that he could get the company spread out globally. It wanted to get its own hard drive so it would download movies, however it would take a long time for one movie to download. When YouTube came up in 2005 and Hastings saw the opportunities of streaming, he decided to develop streaming technology so people could watch the movie online.
Everything that a member watched is registered in the system, so Netflix tries to provide its members with suggestions of what to watch; movies and shows that fit their interests. It collects all your data, what you search, what you rate as good or bad and when you watch it. This is where different opinions come in, because if you watch one movie once because someone suggested it to you, but it is actually not the genre you like, will it provide you with wrong information?  You can rate the movie, so in order to get the right movies people would have to rate everything they watch.
The new law will let Netflix shared your rental history on social media, in that way everyone will know what you watch and how many times. What does it do to CEOs of big companies, or teachers who should be respected at school, if everyone know what they watch all the time? Will that affect their image? I think people should really think about what they watch then, because people will know all the details.
Next to their abilities to share the history, there is also further development towards being the new HBO, with producing their own series. will there be a new way of watching TV?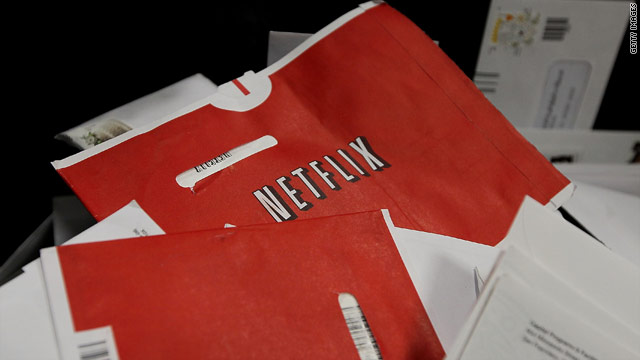 ---